thechessnerd co. was founded in 2021 however its brand was born on the second day of 2018. On January 2nd 2018, our founder and chess expert Zachary Saine was 16 years old. The New Year had just ticked by and Zach was thinking of a proper New Year's Resolution to take on for the upcoming year. A serious one. He looked down on his wooden desk and saw a familiar chess book he had long forgotten since winning it as a prize back in October: the Zürich International Chess Tournament of 1953. For those who don't know, this tournament is one of the greatest chess tournaments in history, uniting 15 of the strongest 16 chess players in the world – a rare occasion. Three World Champions (Past & Future) participated as well: Max Euwe (5th World Champion: 1935-1937), Vasily Smyslov (7th World Champion: 1957-58) and Tigran Petrosian (9th World Champion: 1963-1969). All contestants were fully motivated to win since the winner of Zürich 1953 would get a chance to challenge the current World Champion Mikhail Botvinnik, a Soviet who had maintained the title since 1948 – 5 years. Zach picked up the book, thinking nothing of it, and flipped through its pages, quickly realizing this tournament was the Mount Everest of chess tournaments. Not only were there 15 contestants, each player played each other twice; once with the white pieces and once with the black pieces. This made for a total of 30 rounds, 7 games per round and 210 games – impossible to cover. Zach then had the brilliant idea: "What if I analyze all 210 games, and to prove to myself that I have analyzed it, I will share every game on an Instagram page". Zach's ambitious Resolution of 2018 to take up the analysis of the Zürich International Chess Tournament of 1953 began.
On January 2nd 2018, Zach made his first Instagram post on his fresh chess account: @chess_nerd8.
Let's be honest with each other, it's a God-awful picture. I was not doing this project for recognition or fame, I was doing this for myself and if people wanted to join along the way, be my guests.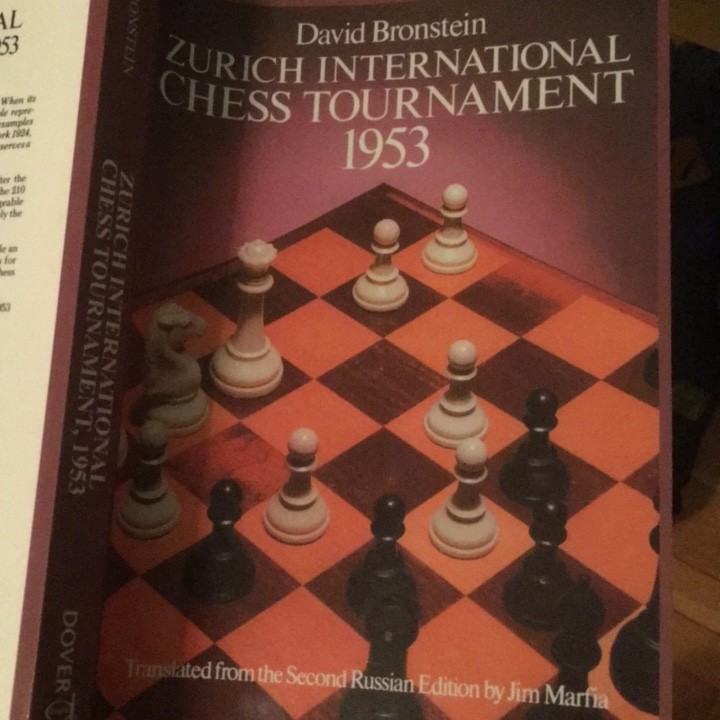 Zach learns chess in Kindergarten.
Zach plays his first competitive tournament.
Zach wins provincial tournament in Quebec and plays in the Canadian Chess Challenge in Victoria, British Columbia, Canada.
Zach obtains official title of Chess Expert in Quebec.